Go Go Skateboarding Lessons was founded to offer skateboarding lessons and other related services to young people around San Jose, California. It is not state government property. Instead, it is private property for teaching skateboarding.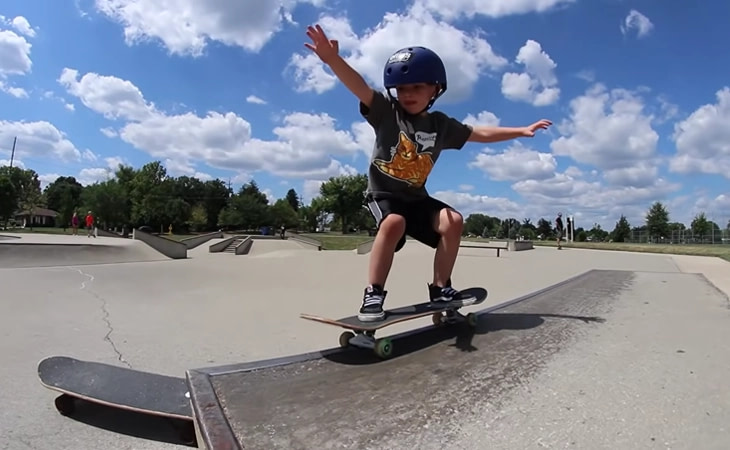 They aim to teach the public the mental skills to help them overcome their fears and succeed. With this, they arrange public discussions, seminars, and even lunchtime demonstrations.
All Details Of Go Go Skateboarding Lessons
---
Go Go Skateboarding Lessons arranged 2 types of programs. One is a weekly "Youth Program," and the other is an hourly "Private Lesson." None of them are free of cost, except Thrashing's Thursdays sessions.
| Topics | Details |
| --- | --- |
| Opened: | 2013 |
| Contact: | Ph: (408) 641-0133, Email: gogo.lessons@gmail.com |
| Location: | Mediterranean Food Market, 400 Saratoga Ave, San Jose, CA 95129, USA |
| Website: | https://www.sk8lessons.com/ |
| Designer/Builder: | Diego Flores (Founder) |
| Lighting System: | N/A |
| Skate Hours: | There are no specified hours. It depends on the time schedule of weekly and hourly sessions for which you register. |
What Sevices Do "Go Go Skateboarding Lessons" Provide?
---
1. Youth Programs:
Skate After School– Starts from $50/class
Thrashin's Thursdays- Open for Public
Weekend Warriors- Starts from $45/day
2. Private Lessons Programs:
Except for Coach Diego, For all coaches, the private lesson fee is $60/hour, and the group lesson fee is $35/per person/hour.
Coach Diego's private lesson fee is $120/hour, and the group lesson fee is $70/per person/hour.
Private Lessons With Coach (Private/Group)
Coach Cat Catherine
Coach Raul
Coach Diego
Coach Cameron
Find the Location on Google Maps
---
Restrictions
---
There are no such harsh restrictions to start your sessions. However, it is always required to have your safety gear, like a helmet, elbow guards, and knee pads.