Fremont Skatepark is a public skate park in Fremont, California. The park was built in 1999 and is accessible to the public. Beginners to professional skaters can practice skating here if they have all the necessary skating safety gear.
All Details about Fremont Skatepark
---
Feature
The skate park is a 100′ × 100′ concrete courtyard including 12 different elements suitable for skaters of all skill levels.
Some features include quarter pipes, half pipes, trick boxes, and grinding rails, allowing you to try out all the possible skating tricks.
Restrictions:
Fremont skate park is an unsupervised facility. So, skaters have to practice here at their own risk. Moreover, younger skaters (under 14) need a parent or guardian to accompany them. Skaters must always put on helmets, knee pads, hand gloves, and elbow guards while practicing.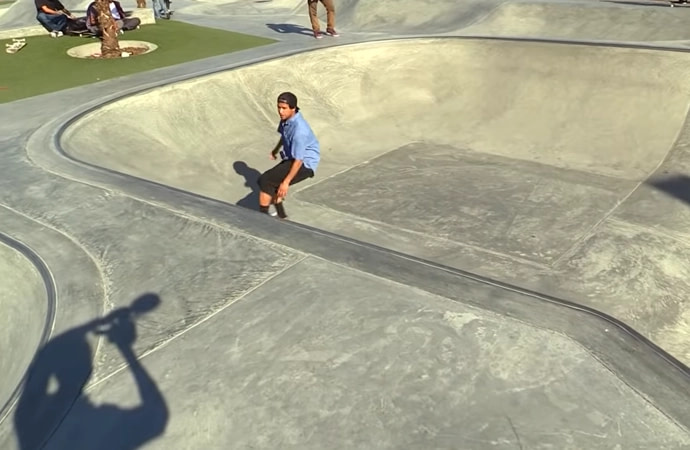 Skateboards, roller skates, and inline skates are the solely permitted wheels. Scooters, bicycles, motor vehicles, and other wheeled equipment are not permitted.
Careless or risky actions are forbidden. The volume of the noise should be reduced. Without the city's express written consent, activities are prohibited, including amplifying sound, planned events, or selling any goods.
Please do not bring any glass items. Anything other than water or gum is permitted on the rink floor. No ramps or other auxiliary materials (obstacles) are permitted. To know more, check the rules and regulations of Fremont skate park.
Static Information
---
Opened:
1999
Park Size:
43500 sq ft (approx.)
Contact:
+1 510-790-5541
To report hazardous conditions, call 510-979-5700.
To report unlawful activity, call 510-494-6880.
For any other emergency, call 911.
Location:
40500 Paseo Padre Parkway, Fremont, CA 94538, USA
Website:
https://www.fremont.gov/
Design/Build:
Wormhoudt, Inc
Lights:
Yes | 8:00 PM
Skate Hours:
Sunrise – Sunset/8.00 PM
Costing:
No Entry Fee.
Check more skating parks